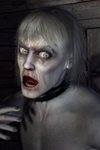 Marten
The problems that some people might have had with the registration of new accounts has been resolved. Sorry for any inconveniences.

Previous users of the Sheet Generator software should be able to still get to their former sheets, please use your email address, that you registered your sheets with, as username.

If you'd like to help out improving the software, the sheets, if you have suggestions, complaints or just want to discuss stuff, please visit the message board.